Windows Live mail setup

The following paragraph applies to all the 1984 E-mail services:
Incoming mail server is mail.1984.is. It serves out mail on ports 143(IMAP) and 110(POP). mail.1984.is can also be use as outgoing mail server if you use authentication and port 578 or 465 in stead of the default port 25. User name is when authenticating either to the outgoing or the incoming mail services is always the full email address.
ATTENTION: The text under each screen shot applies to the screen shot above. Please note that a Video of mail setup on Thunderbird is also available.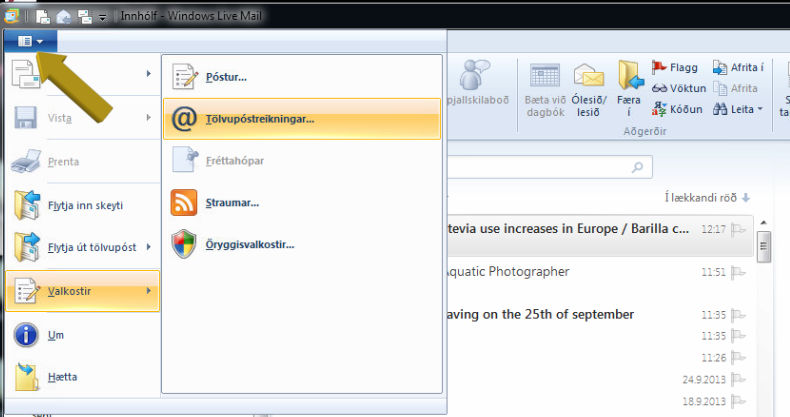 #1 Navigate to the upper-right corner (File) and choose E-mail accounts.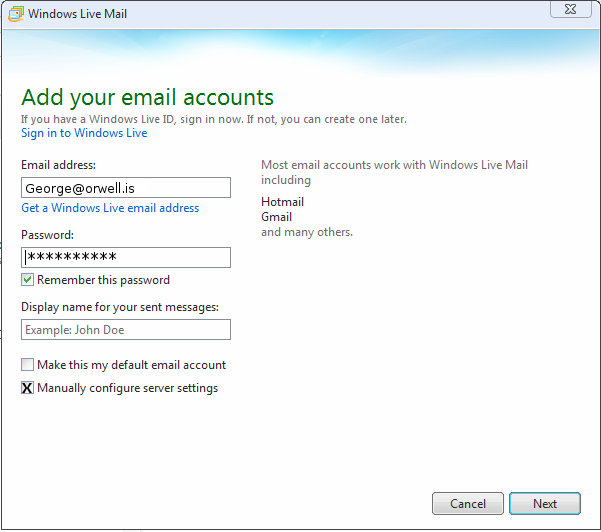 #2 Type in the correct information and click NEXT .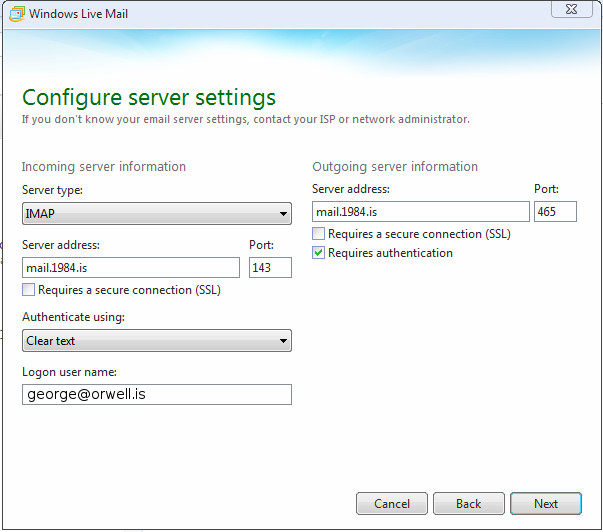 #3 Please refer to the above screen shot but type in your own information. Incoming mail server is mail.1984.is and outgoing mail server is also mail.1984.is. We highly recommend IMAP rather than POP. Please remember that your user name is your entire email address.