Microsoft Outlook 2013
The following paragraph applies to all the 1984 E-mail services:
Incoming mail server is mail.1984.is. It serves out mail on ports 143(IMAP) and 110(POP). mail.1984.is can also be use as outgoing mail server if you use authentication and port 578 or 465 in stead of the default port 25.
User name, when authenticating either to the outgoing or the incoming mail services, is always the full email address.
ATTENTION: The text under each screen shot applies to the screen shot above. Please note that a Video of mail setup on Thunderbird is also available.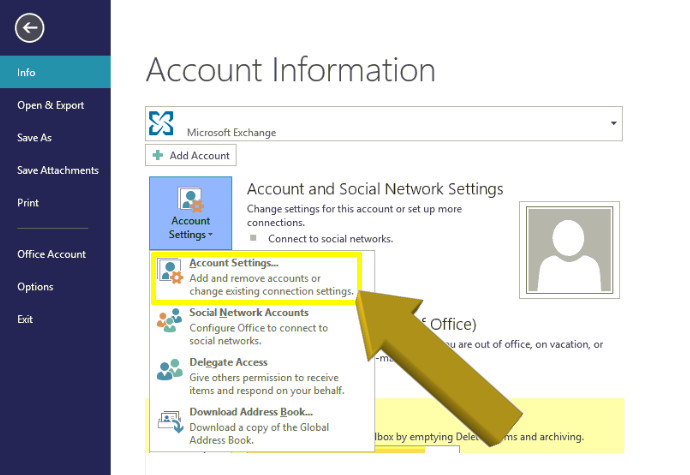 #1 Select File and click on Account Settings. and then select Account Settings again.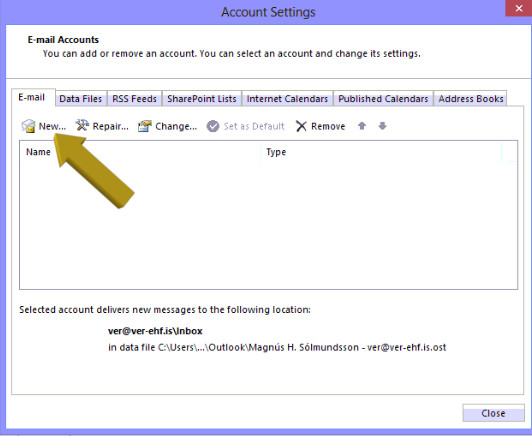 #2 Click "New".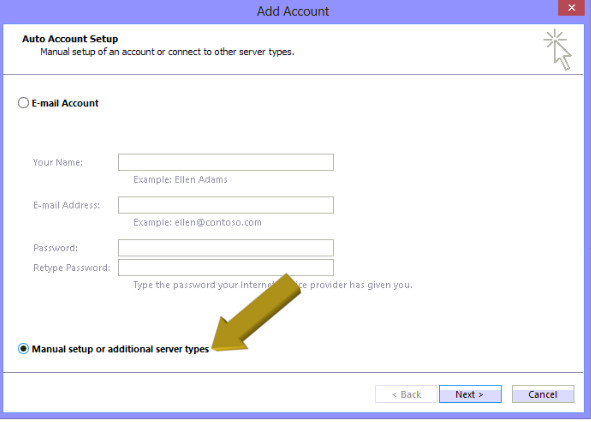 #3 Select "Manual Setup" and click on "Next".

#4 Select either POP or IMAP (we strongly recommend IMAP) and click on "Next".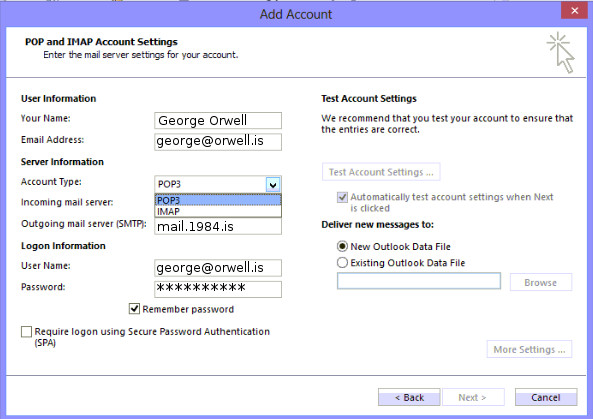 #5 Please refer to the above screen shot but type in your own information. Incoming mail server is mail.1984.is and outgoing mail server is also mail.1984.is. We highly recommend IMAP rather than POP under Account type. Please remember that your user name is your entire email address. Now click on More Settings.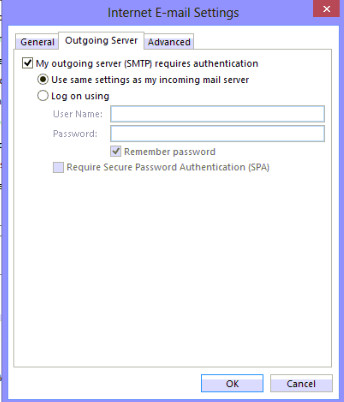 #6 Select the "Outgoing Server" tab and select "My outgoing server (SMTP) Requires authentication". Select the "Advanced" tab and make sure to change the "outgoing port" to 465 or 587 and use AUTO for encryption

Now click "OK" and "Finished". Outlook will now perform a test on the account, and if everything is correct you can take your account into use.
---
Outlook Inbox
If mail isn't showing up in the Inbox:
→ Go to Account Settings.
→ Double click on your IMAP account.
→ Click More Settings.
→ Switch to the Advanced tab.
→ Write Inbox in the Root folder path field.
→ Click Ok, now your mail should begin to flow into your Inbox.