iPhone mail setup

The following paragraph applies to all the 1984 E-mail services:
Incoming mail server is mail.1984.is. It serves out mail on ports 143(IMAP), 993(IMAPS) or 110(POP), 995(POPS). mail.1984.is can also be use as outgoing mail server if you use authentication and port 578 or 465 in stead of the default port 25. User name is when authenticating either to the outgoing or the incoming mail services is always the full email address.
Here below are the setup info for Iphone.
Please note the text belongs to the photo above it.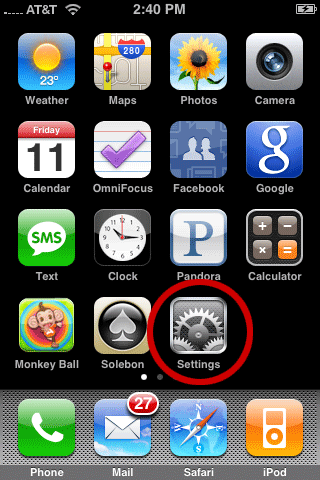 #1 - Press settings.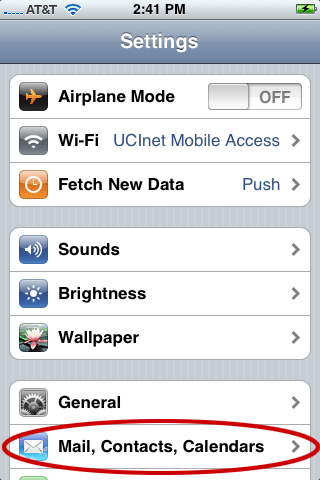 #2 - Choose Mail, Contacts, Calendars.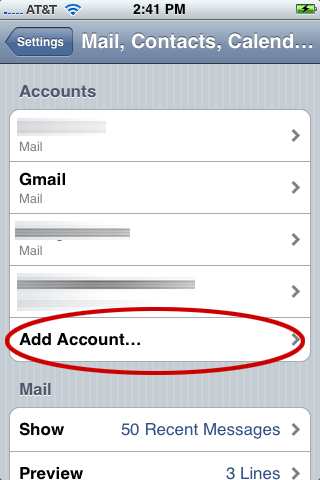 #3 - In Accounts, choose "Add Account"…

#4 - Pick "Other".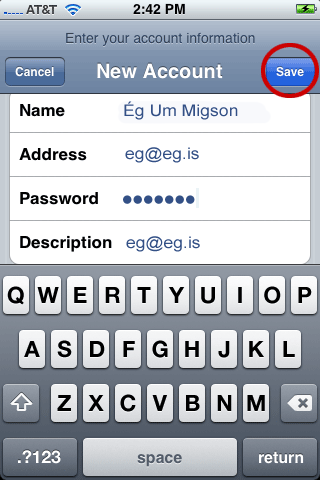 #5 - In the "full name" write your name as you would like it to appear to the people you send mail.
Under "Address", writer your e-mail.
Under "Password" enter you password for e-mail with 1984.
Under "Description" enter you e-mail, or anything that would help you know your account. Just use your imagination.
Choose "Save".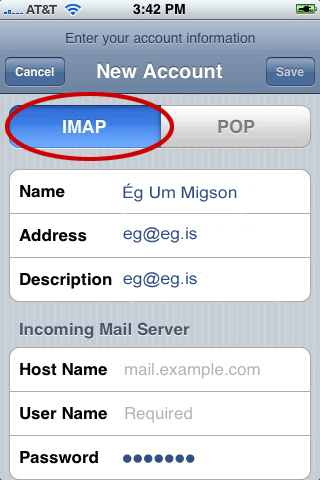 #6 - Choose IMAP, POP is never a good idea on your phone and can create horrible sync problems with your other devices.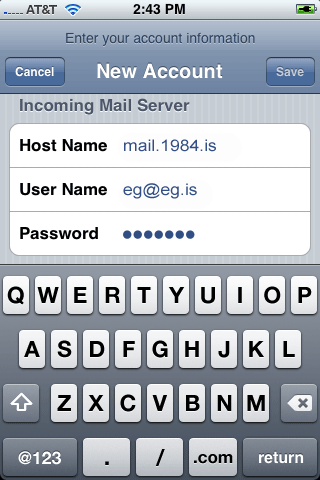 #7 - Under Incoming Mail Server enter in Hoste Name mail.1984.is Under "User Name" enter you complete e-mail again.
If you password isn't entered then retype it in.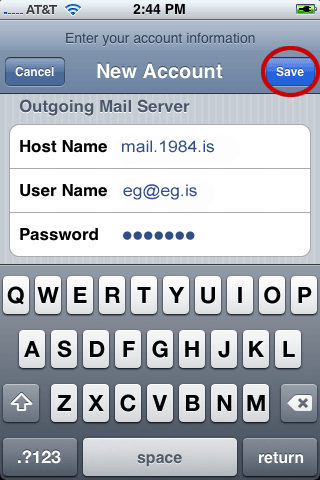 #8 - Under "Outgoing Mail Server" enter again Host Name "mail.1984.is"
Under User Name enter your e-mail again.
Under Password enter your password.
Choose Save.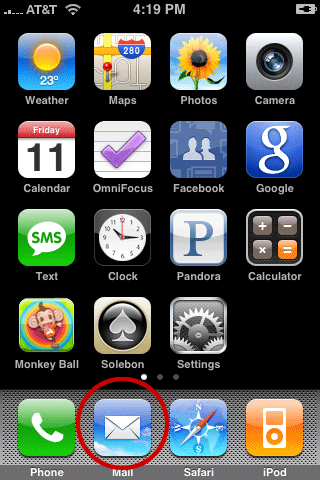 #9 - Go "Home" and click on Mail.
Now you should be able send and receive mail were ever you are.
Secure connection
If you wish to use a secure connection to our mail servers you should go to Home > Settings > Mail > Accounts , Choose your account, scroll down and click on Advanced . Under Settings choose to use SSL for both Incoming and Outgoing.