FTP stillingar fyrir iWeb
Howto pages TeamViewer for Remote Support Remote Support
If need remote support, please install Teamviewer before calling the 1984 support team. FTP settings for iWeb
To enable iWeb to publish your web site to your hosting account via FTP you click on the blue earth-globe you can find in the upper left corner of the program.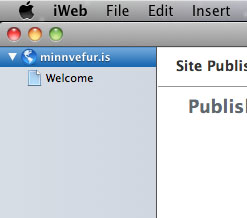 Let's say your domain is minnvefur.is (mywebpage.is in Icelandic), your username is minnvefur@minnvefur.is and your root directory is minnvefur.is htdocs/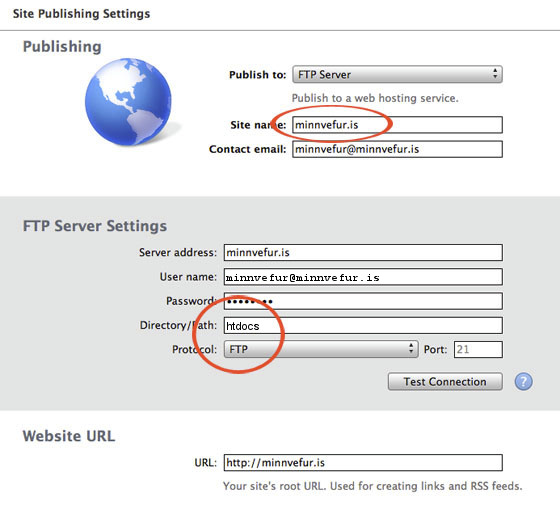 Under Site name you enter minnvefur.is (all letters lowercase). Server address is the domain, unless the domain isn't ready then you can use the server name which you should have received along with these FTP information (for example bryson.1984.is). In Directory/path you enter only htdocs.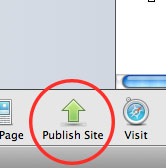 And finally you press ever so gently on the Publish Site button and answer all questions that pop up with YES.